When it comes to providing gluten-free lunches for your child, creativity and variety are your best tools. In a world where breads, pastries, and other wheat-based products seem to dominate the lunchbox scene, it's essential to delve into alternatives that not only comply with a gluten-free diet but also appeal to your child's palate for them to stay nourished and thrive. This article presents a variety of unique and colorful gluten-free lunch ideas that kids will love and look forward to eating, satisfying both their nutritional needs and taste buds.
Quinoa Salad
Who wouldn't want to see their little ones munching happily on a salad chock-full of nutrients? Yes, making a kid-friendly gluten-free quinoa salad isn't rocket science at all, and it might just become your child's next favorite meal! This could also be a great way for fussy eaters to eat their greens.
Start by cooking gluten-free quinoa as per the instructions on the pack. This nutrient-rich grain is an excellent choice for children thanks to its high protein content. Once the quinoa is ready, give it some time to cool before proceeding to the next step.
While the cooked quinoa is cooling down, collect your child's favorite veggies. This could include cucumber, cherry tomatoes, bell peppers—you name it. It's crucial to chop them into bite-sized pieces to make it easier for little hands – and mouths – to handle them.
Blend these chopped veggies with the cooled quinoa in a large mixing bowl. Remember to engage your little one in the process. When children participate in making their food, they are more likely to enjoy eating it.
Next, it's time to add your protein. Chickpeas or cooked chicken are excellent options, especially if the children will be having this salad as a complete meal. This boosts the protein content and adds texture to our gluten-free quinoa salad.
Now, make the dressing light and zesty by whisking some olive oil, lemon juice, a little bit of honey, and salt. It's always a good idea to create a dressing that complements the salad's overall taste instead of overwhelming it. Olive oil based dressings are quite light, making them ideal for kids. Also, adding a little bit of honey will add a sweet touch that children generally love.
Drizzle that lovely homemade dressing over the salad and give it a gentle toss. Then, sprinkle some freshly chopped coriander or mint leaves on top as a finishing touch and voila! You've now mastered the kid-friendly gluten-free quinoa salad!
Rest assured, it's as delicious as it is colourful and nutritious. The best part about making this gluten-free quinoa salad is the versatility. Swap out veggies or proteins according to your child's taste, and you have a new salad every time!
Bon appetit, everyone! Here's to hoping that your family enjoys this beautiful, nutrient-rich, kid-friendly gluten-free quinoa salad. Always remember, meals that are savoured together make for the most cherished memories. Happy cooking!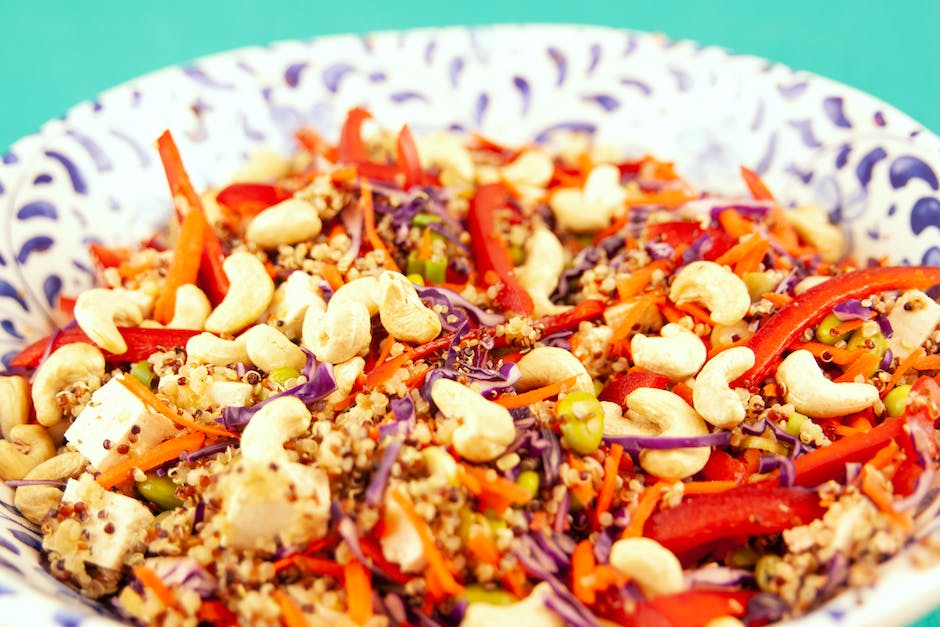 Deconstructed Sushi Bowls
Surprising your family with new culinary adventures is not just fun but also encourages healthier eating habits. Now, if you've tried our gluten-free quinoa salad and loved it, here's another thoughtfully crafted dish for your family – a Gluten-free Sushi Bowl! This meal offers all the exotic tastes of sushi but with easy-to-digest rice and totally omitting the use of seaweed, which some children (and even a few adults!) might find a tad challenging. So let's get started.
Starting with a simple ingredient like rice, we can turn it into the star of the show. Try using sushi rice for this recipe, to replicate the unique texture and stickiness that we love in sushi. However, any other short-grain rice could also work. Simply boil the rice following the instructions on its packaging.
While the rice is cooking, we can prepare colorful veggies to amp up the nutrition. Think along the lines of shredded carrots, thinly sliced cucumbers, and diced avocados – but feel free to pick your family's favorite vegetables. The key is to have a good variety of textures and flavors to maintain the dish's vibrancy.
Next, it's time for the protein. Pre-cooked shrimp, grilled chicken, or tofu make excellent choices for a sushi bowl. If your child loves fish, go ahead and add some smoked salmon or even canned tuna!
Once the rice is cooked, give it a glamour touch by seasoning it with rice vinegar, sugar, and salt. These elements infuse the rice with that quintessential sushi-like essence, which is likely to excite your family's palate.
Now comes the fun part – the assembly! Start by putting a layer of seasoned rice at the bottom of your serving bowl. Then neatly arrange the vegetables and protein on top. The stunning colorful display is a sight to behold and makes the entire eating experience even more enjoyable.
Of course, we cannot forget the classic sushi condiments, right? Make sure to include soy sauce, pickled ginger, and wasabi on the side for those who like a fiery touch on their sushi bowl.
The creation of a gluten-free sushi bowl can be quite interactive, allowing your children to customize their bowls. This not only promotes a healthy food relationship but also creates a fun dinner situation where everyone is actively involved. Who knows, you might just discover a budding chef in your family!
Remember, as long as you're having fun and spending quality time together, no culinary adventure is too big or too small. With this gluten-free sushi bowl, you not only serve a wholesome and nutritious meal but also create an exciting dinner memory for your loved ones. Now, isn't that what true homemaking is all about? Let the taste adventure begin!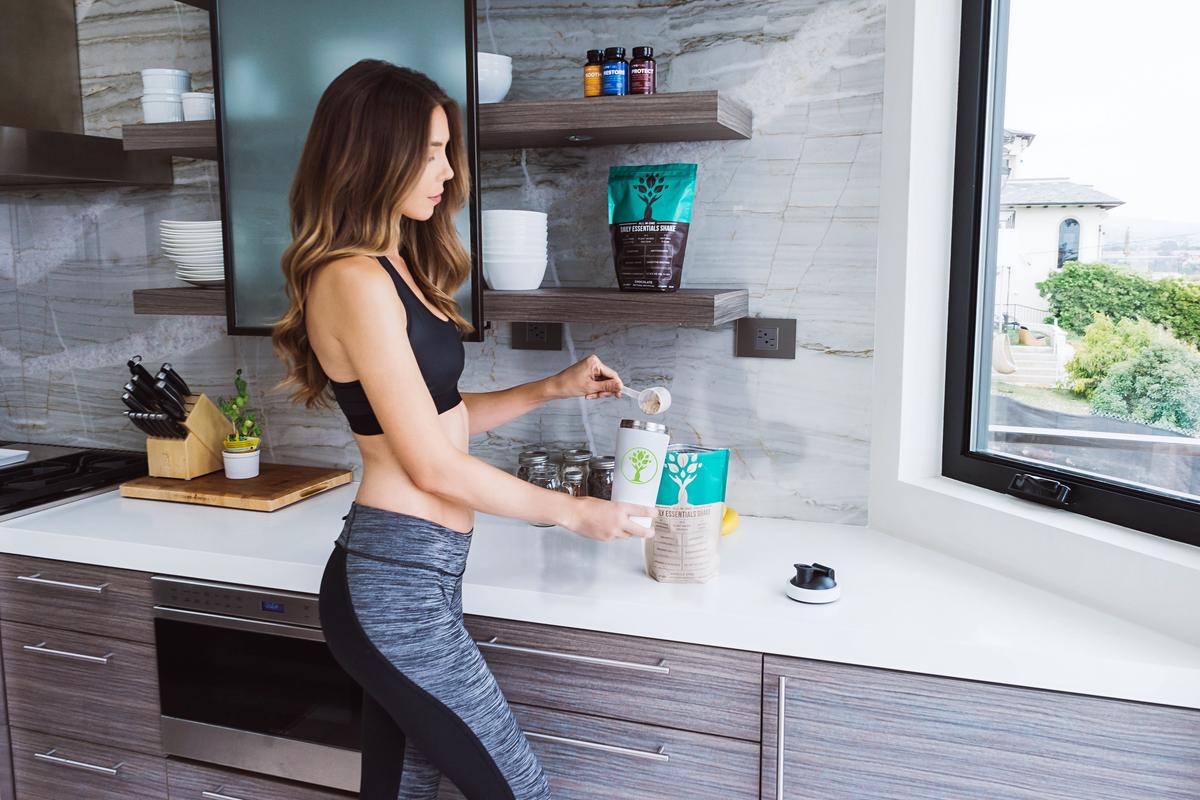 Loaded Sweet Potato
Transitioning from a yummy quinoa salad to a delightful sushi bowl, let's now dip into another delicious and gluten-free lunch idea – a loaded sweet potato. What better way to start your afternoon off right than with a satisfying and wholesome meal that is as versatile as it is delicious?
A loaded sweet potato can be an excellent source of fiber, vitamins, and other nutrients needed for a balanced diet. The fluffy texture and subtle sweetness of cooked sweet potatoes make them a naturally appealing lunch choice for the little ones.
Firstly, choose medium-sized sweet potatoes that are firm and free from any dark spots. Preheat your oven to 425°F (220°C) before taking a stab at preparing your sweet potatoes. A thorough washing and scrubbing of the sweet potato ensure a clean surface for us to then pierce with a fork a few times to allow for adequate steam release while baking. This ensures a thoroughly cooked potato all the way through.
After placing the sweet potatoes on a baking sheet, baking for about 45 minutes or until they're soft and tender will be the next all-important venture. Remember, a well-cooked sweet potato is an essential base for a loaded sweet potato lunch.
While your sweet potatoes bake in the oven, let's prep the fillings! As a rule of thumb, a healthy mix of proteins, veggies, and a touch of dairy guarantees a well-rounded meal. Savory options could include black beans, grilled chicken, or leafy greens. Vegetables provide an additional crunch and burst of color. Think bell peppers, cucumbers, or even sweet corn. To finish off, a dollop of a dairy product, like cream cheese or Greek yogurt, can complement the natural sweetness of the potato splendidly.
Now that your baked potatoes are fresh from the oven and your fillings are prepped and ready, you're all set! Cut open your sweet potato and fluff up the insides with a fork. Then, pile your toppings high. The more colorful, the better!
Of course, if there are any dietary restrictions or particular preferences in your family, feel free to switch up your fillings. The goal is to make a meal that's not just healthy and gluten-free, but one that your family will also love and enjoy.
The best part? Making a loaded sweet potato is such a simple, quick, and stress-free process that even our little ones can join in on the fun of creating their unique lunch masterpiece. Not only is it an opportunity for you to introduce your children to a world of different textures, colors, and flavors, but it's also another fantastic way of spending quality time together.
Cheers to yummy, gluten-free lunches and, most importantly, shared family moments! Recipes like this loaded sweet potato make the mid-day rush less daunting, safe in the knowledge that you're serving a nutritious, family-approved meal. And never forget – food, after all, tastes that little bit better when every bite is paired with laughter, storytelling, and love.
Guess it's about time we roll up our sleeves, dust off our aprons, and brighten up our lunchtime with this fantastic gluten-free loaded sweet potato recipe. Bon Appétit!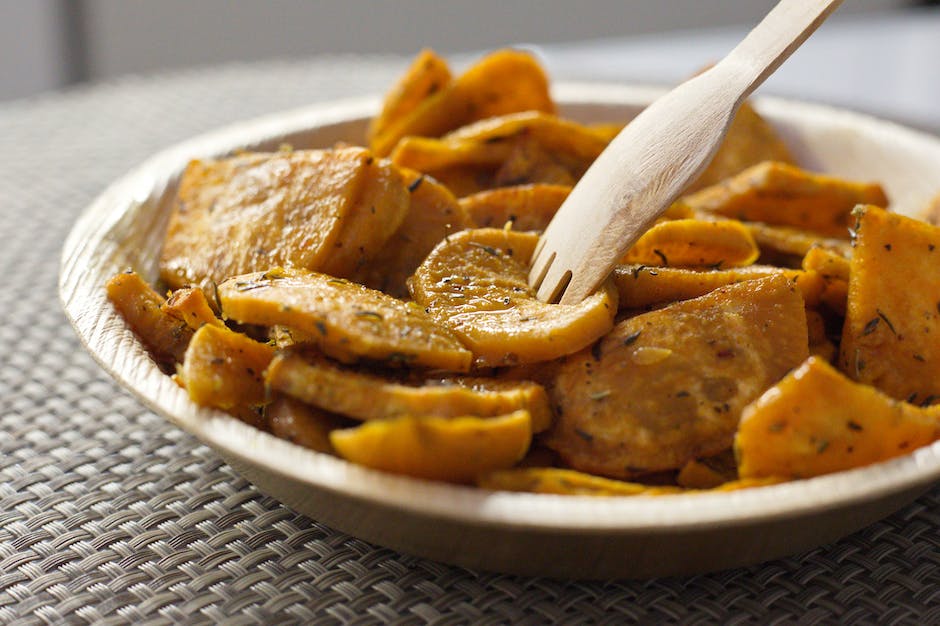 Gluten-Free Pasta Salad
Stepping into the wonderful world of gluten-free pasta salads, let's talk about an exceptionally refreshing, versatile and undeniably delicious mix that everyone in the family, regardless of their dietary preferences, will enjoy.
Kicking things off, making a great gluten-free pasta salad begins with choosing the right pasta. There are plenty of gluten-free pasta options available, with each offering a different texture and flavor. You could opt for anything from buckwheat to rice, corn, or even quinoa-based pasta. Once you've made your pick, cook the pasta according to the instructions on the packet and allow it to cool.
While the pasta is cooling off, let's get chopping. Embrace the color wheel when it comes to choosing vegetables. More color usually means more vitamins and minerals. Bell peppers of different shades, cherry tomatoes, cucumbers, olives, artichoke hearts, freshly shucked corn – these all add beautiful bursts of color and different textures to the pasta salad. Just remember that smaller is better – dicing up the veggies into fun, bite-sized pieces helps everything blend together more seamlessly.
For those who enjoy a tangy punch in their pasta salads, marinated feta cheese is nothing short of a game-changer. Mixed with the pasta and vegetables, this delicious cheese adds a natural creaminess and flavor dimension to the salad. Plus, the marinade itself can serve as a part of the salad dressing, coupled with a squeeze of fresh lemon juice and a sprinkle of black pepper.
Protein is a necessary touch to this pasta salad and leans heavily on personal preference, just as much as the vegetables and pasta itself. Roasted chicken strips, canned tuna, hard-boiled eggs, or marinated tofu are a few great options.
The magic in a stellar pasta salad lies in the marriage of all these elements through the dressing. Consider blending mustard, honey, extra virgin olive oil, apple cider vinegar, and a hint of garlic for an exciting flavor combination that complements any type of pasta and collection of vegetables. If you're feeling experimental, adding a bit of Greek yogurt or avocado to the dressings can yield a creamier, heartier version.
Lastly, for that touch of freshness and brightness, a handful of finely chopped basil or parsley scattered on top is the perfect finish. With this tasty mix of ingredients, your gluten-free pasta salad will easily become a family favorite and a sure mark of a memorable mealtime.
Remember, every meal is a wonderful opportunity to engage the little ones, stimulate their interest in wholesome foods, and build memories around the kitchen table. Exploring different gluten-free recipes like this pasta salad is a great way to add variety to your family's diet and also teach your children about the whole range of textures, tastes, and colors that healthy foods can offer.
Here's to joyful, shared family meals and the enduring happiness that they bring!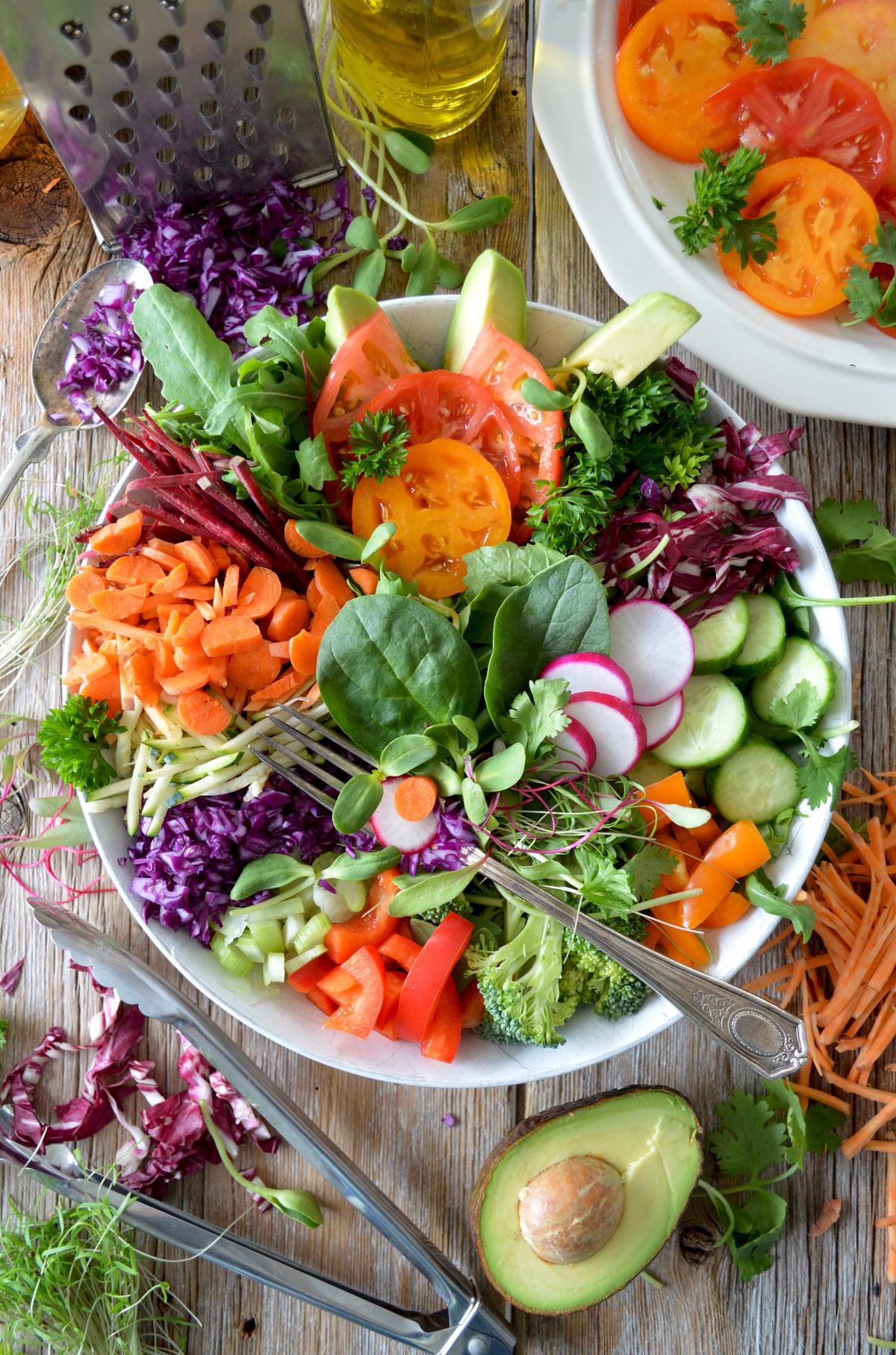 Photo by nadineprimeau on Unsplash
Greek Yogurt Fruit Parfait
Moving on to gluten-free desserts for your child's school lunch
Providing an introduction to gluten-free dessert options
Importance of checking labels for hidden sources of gluten
Utilizing gluten-free grains like rice, almond, coconut, or oat flour
Considering naturally gluten-free fruits for healthy sweet options
Exploring the potential of smoothie bowls loaded with fruits and natural sweeteners like honey or pure maple syrup
Making gluten-free cookies using almond meal, oats and sweetened with mashed bananas and honey
Creating homemade energy bars with gluten-free oats, nuts, seeds, honey, and cacao or chocolate chips
Baking gluten-free muffins using a variety of gluten-free flours and filled with fruits such as blueberries or apples
Encouraging the participation of children in the dessert preparation process
Highlighting the importance of balance in diet – ensuring treats are part of the diet but not overindulged
Reinforcing that dietary restrictions can lead to culinary creativity, not limitation
Continually emphasizing the joy of shared family meals and the enduring memories that are created.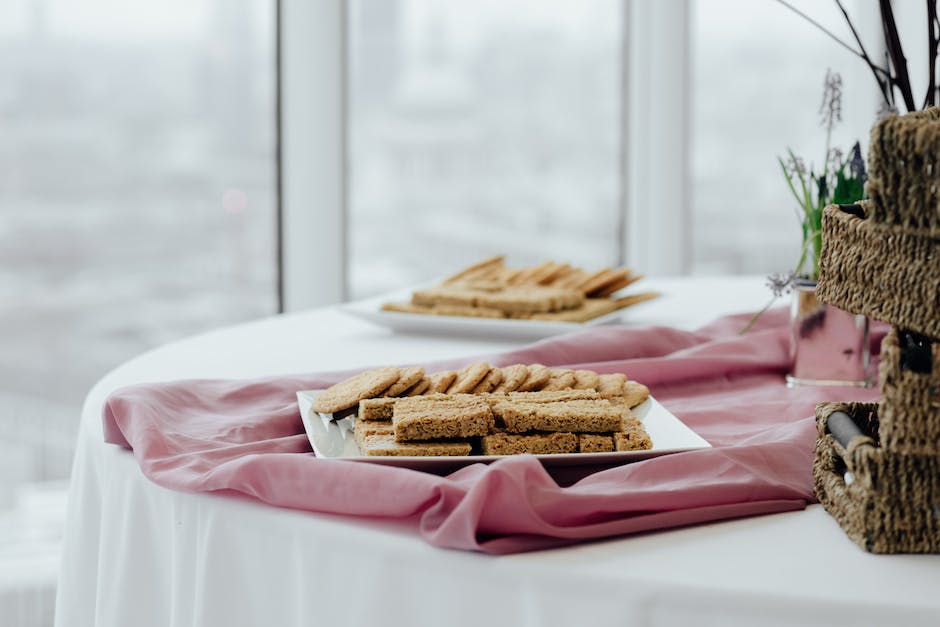 Finding gluten-free lunch ideas that your child will enjoy need not be a daunting task. Far from limiting, a gluten-free diet invites the exploration of a wide array of nutritious, naturally gluten-free foods like quinoa, rice, fruits, vegetables, and lean proteins. The key is to pack lunches that are balanced and palatable – a combination of textures, colors, and tastes that make mealtime exciting. After all, well-rounded nutrition can be flavorful and fun, even without gluten. And who knows, your little one might come to love these gluten-free dishes not just as school lunches, but as regular favorite meals too!