How to Make Delicious Lunches Out of Christmas Leftovers
It's Christmas Day, and you've just enjoyed a delicious holiday feast with family and friends. But now, you're left with a fridge full of Christmas leftovers. What to do? Don't let those leftovers go to waste! With a little creativity, you can make delicious lunches out of Christmas leftovers that the whole family will enjoy!
So if you have Christmas leftovers, here's how to make delicious lunches out of Christmas leftovers: First, take the leftovers and then pick out some of your favorite fruits or vegetables and add them to the meal. Then add some protein such as chicken, fish, eggs, beans, or nuts. After that, you can add some wraps, sandwiches, or salads to the lunch!
So, now that you have an idea of how to make some delicious lunches out of your Christmas leftovers, let's look at some recipes to get you started. Don't forget that after you sink your teeth into all that delicious food to make a dental appointment after the holidays.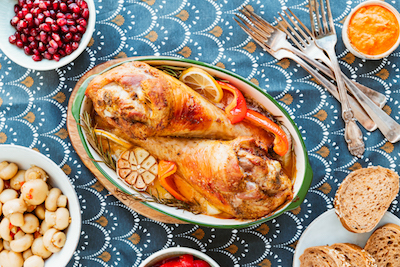 What to Do With All Those Christmas Leftovers Taking Up Space In Your Fridge?
Christmas leftovers can be a blessing if you make the most out of them! With a few simple and creative recipes, you can easily transform that leftover turkey, mashed potatoes, pumpkin pie, and other dishes into something new and delicious. For something savory and easy to throw together, try making a hot turkey sandwich with melted cheese, or combine some salad greens with mashed potatoes for a unique take on a potato salad. If you're feeling more adventurous in the kitchen, try combining frozen vegetables with leftover turkey in a casserole or create a hearty soup. With some ingenuity and the right ingredients, you can turn those leftovers into something exciting – after all, no one wants to eat the same food again and again when there are so many ways to give your Christmas feast new life!
How to Make a Delicious and Healthy Lunch Out of Them!
Creating a healthy and delicious lunch doesn't have to be difficult or expensive! With the right ingredients, you can make an interesting meal that you can take on the go. Start your healthy lunch by picking out a few of your favorite fruits or vegetables and including them in the meal. These provide natural sweetness and crunch that will help you fill up faster with fewer calories. Choose some lean sources of protein such as chicken, fish, eggs, beans, or nuts for energy-boosting nutrition. Finally, don't forget about complex carbohydrates such as wraps, sandwiches, or salads to add texture and substance to the lunch! By using these simple tips, you'll be sure to create a satisfying lunch that is packed with nutrients.
Our Favorite Delicious Lunches Out of Christmas Leftovers Recipes:
When it comes to lunch, it's no secret that leftovers can be a great way to save time and money. From tacos and burritos to grilled cheese sandwiches and salads, there's no limit on the different types of dishes and ideas you can make with your leftover lunches. For something special, why not try turning your leftovers into a pasta bake or casserole? Or use cooked meat to prepare creative quesadillas or pita pockets. If you're feeling adventurous, why not chop up those leftovers and create your own wrap? With just a few ingredients you can have an amazing leftover lunch that is sure to please!
1. Turkey and Cranberry Sandwich
Who doesn't love a classic turkey and cranberry sandwich? This delicious combination of modern flavors, sweet and savory, can be found all across the country in restaurants and home kitchens alike. It's easy to customize with your favorite ingredients – add some lettuce, tomatoes, and onions for an extra crunch. Or swap out the cranberry sauce for a different fruit preserve if you want something more unique. Don't forget to serve it up with a pickle or a side of chips for that perfect picnic feel. Turkey and Cranberry sandwiches are the perfect meal any time of year – quick to whip up, flavorful, and filling.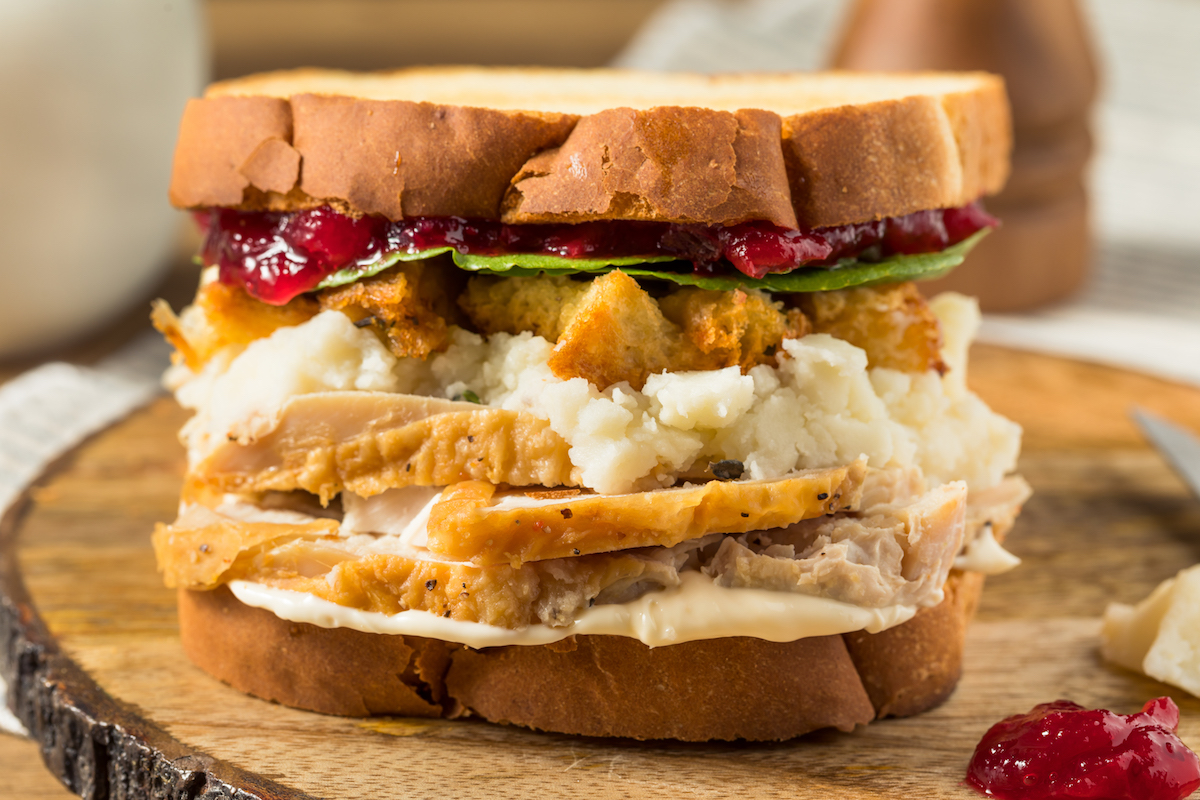 2. Grilled Cheese With Roasted Brussels Sprouts
Grilled cheese is already a culinary delight. But now, imagine the gooey goodness of melted cheese paired with the taste of roasted Brussels sprouts for a delicious combination. Not only can this treat be enjoyed as an appetizer, but it can also be served as a nutritious main course. Roasting the sprouts before assembling the sandwich keeps them crisp while adding a hint of char – making this classic dish even more flavorful and tantalizing to your tastebuds. Make sure there are enough for seconds!
3. Ham and Swiss Sliders on Hawaiian Rolls
Delicious and oozing with flavor, ham and Swiss sliders on Hawaiian rolls are a great meal to make for your family or guests. These tasty sandwiches are packed full of flavor thanks to the combination of ham and Swiss cheese, while a swipe of grainy mustard adds some extra zest. The Hawaiian rolls give the sandwich a unique dimension that you won't find in normal slider recipes, providing an enjoyable contrast between sweet and savory flavors. Whether you're in need of a quick lunch idea or want to impress at dinner parties, these delectable little bites will be sure to hit the spot.
4. Cranberry Sauce Grilled Cheese
Cranberry sauce is a staple ingredient of many holiday meals, but don't let it go to waste! Try using it as the star ingredient in this delicious grilled cheese sandwich. Simply spread cranberry sauce on one slice of bread and top it with some melted Swiss or Cheddar cheese for an extra layer of flavor. The sweetness from the cranberry sauce and the saltiness from the cheese make a perfect pair. Serve this delightful sandwich with a side of fruit or chips to complete your meal. It's the perfect way to enjoy leftovers in a fun and tasty way!
5. Turkey Soup
If you have some leftover turkey, why not turn it into a comforting and nutritious soup? Start by sautéing onions and garlic in olive oil until lightly browned. Then add your cooked turkey and vegetables of choice – mushrooms, carrots, celery, etc. Cover them with stock or broth then let the mixture simmer until everything is cooked through. To finish, add herbs and spices to taste for a delicious, homemade turkey soup that will warm your soul. It's the perfect way to enjoy those leftovers!
6. Roast Beef Sliders with Horseradish Mayo
Leftover roast beef is the perfect ingredient for these gourmet sliders. Start by slicing the beef into thin strips and sautéing them in a frying pan until browned. Then assemble your sliders with some crunchy lettuce, tomatoes, onions, and horseradish mayo for an added kick of flavor. Serve with chips or sweet potato fries for a savory and satisfying meal. These sliders are sure to be a hit at any gathering!
7. Ham and Cheese Quesadillas
If you're in need of a quick and tasty lunch idea, these ham and cheese quesadillas are the perfect solution. Start by spreading cream cheese on a flour tortilla, then top with your favorite shredded cheese and diced cooked ham. Fold the tortilla in half for the quesadilla shape, then heat it up in a skillet until golden brown. Serve with salsa and sour cream for a delicious meal that everyone will love!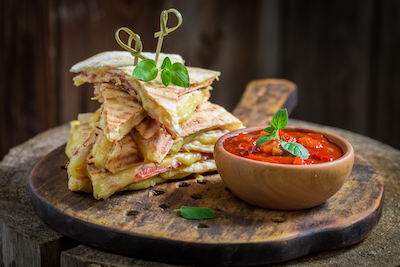 8. Turkey Pot Pie
Transform your leftovers into a hearty and homey pot pie that the whole family will love. Start by sautéing onions, celery, carrots, and mushrooms in butter until softened. Then add cooked turkey, peas, and seasonings of your choice. Pour the mixture into a deep baking dish then top with a flaky pastry crust. Bake until golden brown and bubbly for an irresistible turkey pot pie that will warm your soul! Serve it with a side salad or steamed veggies for a complete meal.
9. Turkey Noodle Casserole
If you're looking for an easy way to use up some of your leftover turkey, this comforting casserole is the perfect solution. Start by boiling your favorite egg noodles, then add cooked turkey, mushrooms, and peas to the pot. Stir in some cream cheese for a delicious creamy texture and top with shredded cheese before baking. The savory blend of flavors is sure to satisfy the whole family! Serve with a simple side salad or steamed veggies for an easy weeknight meal.
In Closing
Thanks for reading this article about how to make delicious lunches out of Christmas leftovers! With a few simple ingredients and a little bit of creativity, you can turn your Christmas leftovers into delicious and healthy lunches that the whole family will love! Turkey and Cranberry sandwiches are a classic favorite but don't be afraid to get creative with your leftovers. Try grilling up some cheese with roasted Brussels sprouts or making ham and Swiss sliders on Hawaiian rolls. Whatever you do, enjoy those leftovers!