Bento boxes are traditional Japanese lunchboxes that have been around for centuries. Bento boxes usually consist of several compartments which can hold various types of food items. The idea behind the bento box is to keep food separate so that each item does not mix together on the plate. This allows for more balanced nutrition and variety in your meal. So, if you are wondering what are the best bento box products for kids are, look no further! Here are the 5 best bento box products for kids:
So, now that you have an idea of the five best bento box products for kids, let's examine each of these bento boxes in greater detail. However, before that let's take a look at the history of the bento box and more!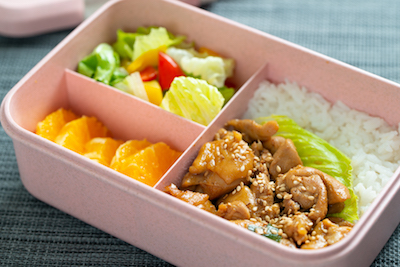 the history of bento boxes
The origin of the bento box dates back hundreds of years when it was first created as a way to take meals on long journeys or picnics by Samurai warriors in Japan. Over time, they evolved into what we now know as the modern-day bento box: typically consisting of four or five compartments filled with different foods such as rice, noodles, vegetables, fish, and meats.
Bento boxes are becoming increasingly popular in the Western world—not only as a fun way to enjoy lunch but also as a great option for kids' school lunches. Bento boxes make packing healthy meals easier while also providing variety and balance in what your child is eating. They are also great for portion control, preventing overeating or snacking between meals. Additionally, parents can get creative with bento box ideas, making them fun by adding eye-catching designs or themes to their children's meals.
Best foods for bento boxes
A bento box can make lunchtime exciting and fun for kids. It is a great way to introduce healthy options while still making them enjoyable. Here are some of the best foods to include in your kid's bento boxes:
• Sandwiches: Create a variety of sandwiches with different pieces of bread and fillings like peanut butter, tuna, or ham. Cut them into small shapes with cookie cutters for added interest!
• Fruits and Vegetables: Kids love bright colors – choose fruits such as strawberries, blueberries, apples, oranges, and grapes. Or try adding some carrots, cherry tomatoes, snap peas, cucumbers, or bell peppers.
• Nuts and seeds: Add nuts such as almonds, walnuts, and cashews for a crunchy snack. Or sprinkle some chia or flax seeds for added nutrition.
• Cheese: Cut cheese into fun shapes or cubes and add as a snack. Crackers also make for a delicious pairing.
• Yogurt: Put some yogurt in individual cups with granola and fresh fruits to create a healthy and tasty treat.
With the right combination of foods, you can create an exciting lunch that your kids will love! Get creative and have fun with it – bento boxes are perfect for making meal times more interesting!
Overall, bento boxes provide an exciting and healthier alternative to traditionally packed lunches. With the right combination of foods in each compartment, you can easily ensure that your child is getting all the nutrition they need throughout their day. So if you're looking for a fun and healthy way to pack your child's lunch, look no further than the bento box!
Listed below are our favorite bento lunchboxes for kids and the links to each one on amazon.com! We've made it easy for you to simply click on any of the highlighted links to be immediately directed to Amazon where you can quickly and easily complete your purchase of the bento box of your choice! 
Let OmieBox make your kids' lunchtime the best part of their day! With a built-in thermos insert, you can easily pack fresh hot foods like pasta and soup to give them more variety. You don't have to use countless small containers – just one box for both warm meals and cold snacks that'll help build healthier eating habits at mealtime.
Review:
5.0 out of 5 stars 
Great lunch box for cold & hot food
I was looking for an all-in-one lunch box so that I could send hot and cold food with my preschooler to school. This lunch box is perfect! It avoids my having to pack a separate thermos and bento box. It's large and can hold a lot of food. It's also pretty easy for him to open by himself.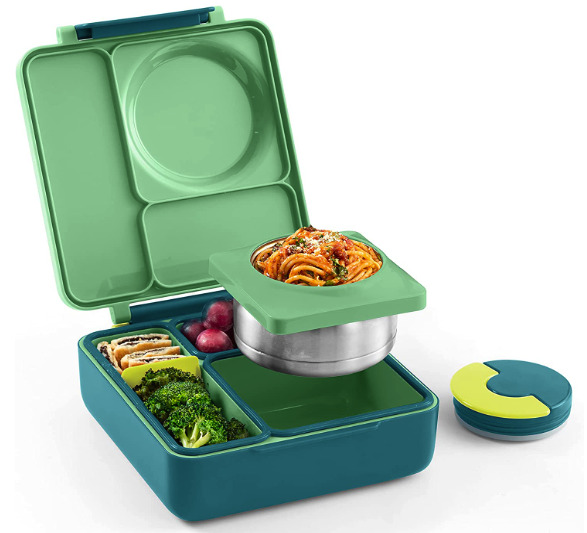 Presenting MISS BIG, the ultimate solution for carrying meals and snacks! Our upgraded Bento Boxes are perfect for children's portion control and special diets, featuring four kid-friendly latches that can be easily opened or closed by small hands. We also have an adult version of our bento box lunch boxes – with three compartments specifically designed to keep your food delicious throughout the day. And last but not least – they're super cute too; making them a great addition to school lunches or any other occasion!
Review:
5.0 out of 5 stars 
RECOMMEND
My daughter who is 3 uses this for her lunch and we haven't had any issues with it leaking or anything. Very durable and easy to clean!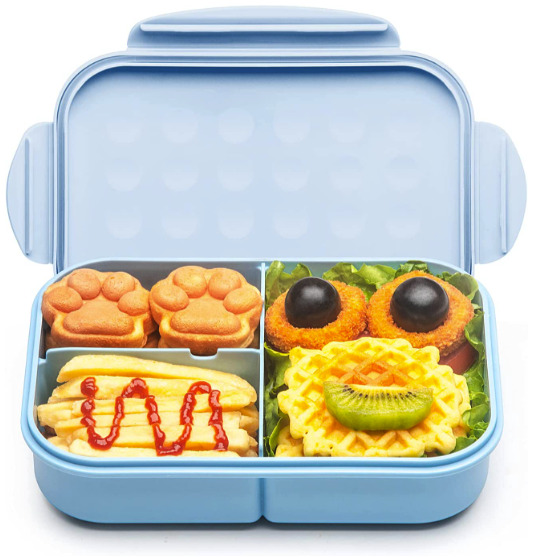 Bentgo Kids has taken lunch time to the next level with their exciting new line of character-inspired lunchboxes! Perfectly portioned for ages 3 – 7, these dynamic and sturdy containers are designed specifically with your little one's needs in mind. Each box is leakproof and drop resistant, making sure that meals stay fresh while they're on the go. Plus, each item is made from BPA-free material so parents can have peace of mind knowing their child's mealtime will be safe and stylish!
Review:
5.0 out of 5 stars 
Nephew loves the designs!
Purchased these for my nephew and they work great. The size is perfect and he loves the different designs. We let him pick the two he liked the best and no surprise – dinosaurs and monster trucks. The seal works as advertised – no leaks. Great for on the go or even just eating outside on the front deck – he likes his food separate and they help keep his portions under control as well. Got them on sale so can't beat that either!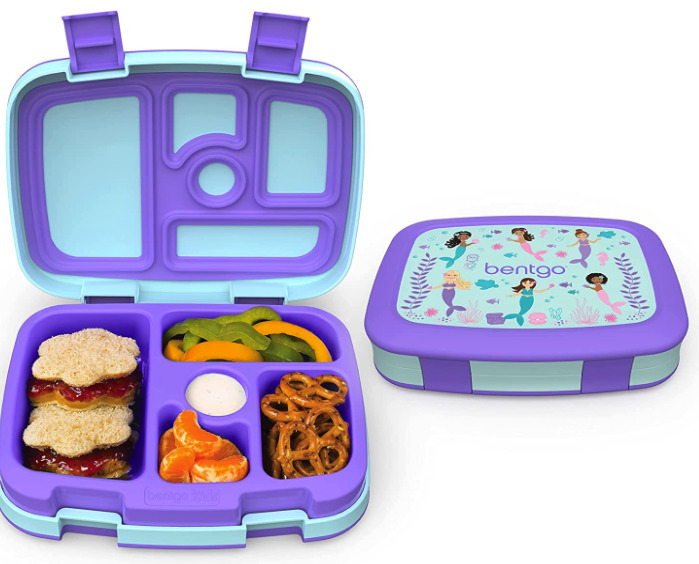 With the PORTION-PERFECT MEAL TRAY, packing variety into a slim lunch box has never been easier! With separate space for sandwiches, wraps, fruits, and veggies included – plus an innovative removable ice pack to keep food cool longer without needing extra purchases – it's perfect even on active days. Plus parents can rest assured knowing that our unique LEAK-PROOF TECHNOLOGY stops messes in their tracks during transport with one kid-friendly latch made easy to open and close by small hands!
Review:
5.0 out of 5 stars 
Great product!
This solved the mystery of the "I can't eat my sandwich because it's warm." Keep everything perfectly cool. Just pop out the cooling layer and put it back in the freezer each night for use the next day. If I had one wish with this product, the top tray would fit better when you are not using the cooling layer. It doesn't fit as snugly as I would like. Still love it!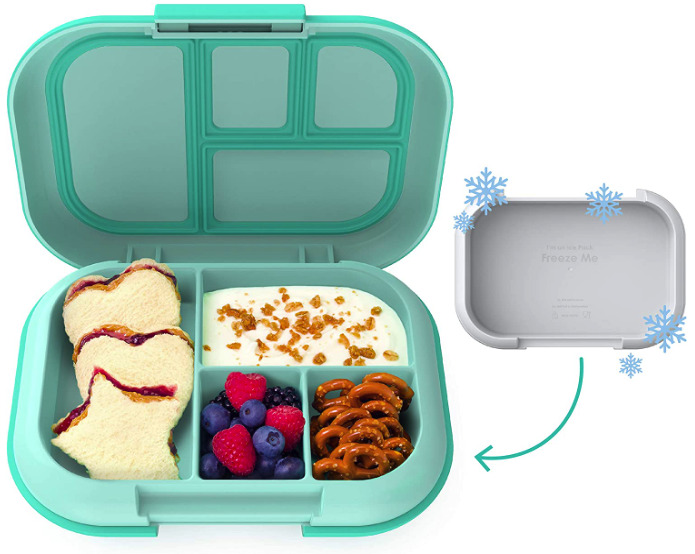 Keep your kiddo's meals fresh and portioned with the upgraded Bentgo Kids Stainless Steel lunch box. Our unique lid contours to each compartment, creating an airtight seal that helps keep messes at bay – perfect for those on-the-go adventures! Featuring double-hinged clips for easy opening and closing plus three handy compartments sized just right for little appetites (ages 3+). Plus a removable silicone container so you can take even more food options along too. Handwashing is recommended to preserve its leak-resistance features.
Review:
4.0 out of 5 stars 
Good Box
Very good box. Cleans well. The only thing that happened to ours is one of the metal pieces on the closure broke off and we can't use the box anymore.
Conclusion
I want to take the time to thank you, sincerely, for reading this article about the best bento box products for kids are today! We appreciate that you've used your free time to check these products out!  If you've had children for any length of time, you know that they love to play with the boxes almost more than the toy that it came in! These lunch boxes have been a smash hit with my kids and their younger cousins, and I have to admit, I love bento boxes myself! Don't forget to click on any of the links above to quickly and easily complete your purchase on Amazon! Happy lunching!